You have two ways to enter:
All genuine contacts via our contact form will be automatically entered. Limit of one per person.
Visit any of our offices and fill out the contest form for an additional entry
The contest will close August 30th, so make sure your entries are in before then. The draw will take place at the end of August live on our Facebook page and the winners will be contacted by email. No purchase necessary.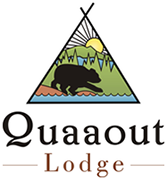 Eagle Homes
At Eagle Homes, each and every one of our homes are building code compliant as required by local and provincial housing authorities. We produce high quality, affordable manufactured homes built by a team of experts in a climate-controlled area. Find us in Salmon Arm, Kamloops, Cranbrook and Castlegar.
Locations
Salmon Arm, BC
1190 51 Street NE
Salmon Arm, BC
250-833-4728
Kamloops, BC
7510 Dallas Drive
Kamloops, BC
250-573-2278
Cranbrook, BC
2232 Cranbrook Street N.
Cranbrook, BC
250-489-1230
Castlegar, BC
4430 Minto Road,
Castlegar, BC
250-365-2121