Why join the Eagle Homes team?
Thanks for your interest in finding a career with Eagle Homes. If you are looking for the current opportunities available, just scroll on down and you'll find them. If you are wondering if you would be a good fit, or if Eagle Homes would be a good fit for you, then keep reading!
What Does Eagle Homes Offer?
Competitive Salary
Opportunity to Advance
Full Benefits Package
Flexible Schedule
On-Going Training
Family & Team Environment
What Do You Offer?
Positive Energy
Positive Mindset
Willingness to Grow
Motivated Personality
Dedication & Commitment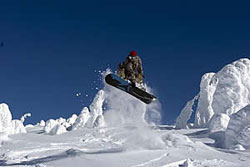 "Everyone worked well together with me and as a team. Keep up the good work!!"3> Linda Peterson Cranbrook, BC
"I am truly grateful for the outstanding service I received from Eagle Homes. I would be pleased to provide a reference..."3> Catherine Dawson Pender Island, BC
"Its been a real pleasure to work with you! Everyone that we dealt with at Eagle Homes office were very professional."3> Jim & Lorene Easson Clearwater, BC
"Very helpful staff!"3> Bob and June Merritt, BC
"Before, during, and after describes this team as they kept looking after us after we moved in."3> Gary & Diane Roberts Cranbrook, BC
"I am very pleased with the house and layout."3> John Salmon Arm, BC
"Service at its finest. Attention to detail all while tending to the customer."3> Crystal Nickerson BC
"You did everything you could to make this a pleasant and stress-free experience for us..."3> Rose Kamloops, BC
"we would not hesitate to use Eagle Homes again… thank you."3> Ed & Elaine Trail, BC
"Great job and we would highly recommend Eagle Homes to anyone."3> Ken Langley, BC
Previous
Next
VISION STATEMENT
To provide the best customer experience through innovation and consistent adaptation; to develop quality, environmentally-friendly homes while positively impacting our communities through supporting and giving back locally, one home at a time.
Locations
Salmon Arm, BC
1190 51 Street NE
Salmon Arm, BC
250-833-4728
Kamloops, BC
7510 Dallas Drive
Kamloops, BC
250-573-2278
Cranbrook, BC
2232 Cranbrook Street N.
Cranbrook, BC
250-489-1230
Castlegar, BC
4430 Minto Road,
Castlegar, BC
250-365-2121