Why join the Eagle Homes team?
Thanks for your interest in finding a career with Eagle Homes. If you are looking for the current opportunities available, just scroll on down and you'll find them. If you are wondering if you would be a good fit, or if Eagle Homes would be a good fit for you, then keep reading!
What Does Eagle Homes Offer?
Competitive Salary
Opportunity to Advance
Full Benefits Package
Flexible Schedule
On-Going Training
Family & Team Environment
What Do You Offer?
Positive Energy
Positive Mindset
Willingness to Grow
Motivated Personality
Dedication & Commitment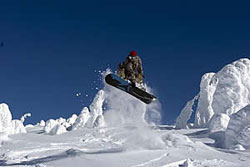 "Thanks Eagle Homes for our lovely, well built home - we will show it off with pride!"3> Maureen B Louis Creek, BC
"...it looks great! We continue to receive favourable comments."3> Phil Keats Island
"Just a quick note to let you know that Darrell & I are absolutely over the moon with our house."3> Lee S Clinton, BC
"Al was a pleasure to have at our house. He is awesome at his craft & did a bang up job - a true craftsman..."3> Mike & Esther Cranbrook, BC
"I am truly grateful for the outstanding service I received from Eagle Homes. I would be pleased to provide a reference..."3> Catherine Dawson Pender Island, BC
"Great customer service from the beginning and it hasn't stopped"3> Tom Kamloops, BC
"Thank you so much Jamie Bittner! Love my new place!"3> Dean Nendick Savona, BC
"Love my new home!"3> Gert & Richard Vanderhoof, BC
"We are very satisfied with the staff and with the modular home we have purchased. "3> Bob Falkland, BC
"Right from viewing show homes to finalization, we found the team at Eagle Homes Kamloops to be exemplary."3> Lorne & Terri Pettigrew Pritchard, BC
Previous
Next
Eagle Homes
At Eagle Homes, each and every one of our homes are building code compliant as required by local and provincial housing authorities. We produce high quality, affordable manufactured homes built by a team of experts in a climate-controlled area. Find us in Salmon Arm, Kamloops, Cranbrook and Castlegar.
Locations
Salmon Arm, BC
1190 51 Street NE
Salmon Arm, BC
250-833-4728
Kamloops, BC
7510 Dallas Drive
Kamloops, BC
250-573-2278
Cranbrook, BC
2232 Cranbrook Street N.
Cranbrook, BC
250-489-1230
Castlegar, BC
4430 Minto Road,
Castlegar, BC
250-365-2121