5 Reel-y Great Fishing Spots in BC
5 Reel-y Great Fishing Spots in BC
Posted on Wednesday, August 28th, 2019
5 Reel-y Great Fishing Spots in BC
There is no doubt that British Columbia offers the best of unlimited year-round activities, but with 25,000 lakes and over 20,000 kilometers of coastline, fishing is by far, one of its more popular pastimes. With a plethora of places to fish, it can often be overwhelming when deciding on where to go to get the best overall experience. To help make planning your next fishing venture a little easier, we've put together a list of the five best fishing spots.
Peckhams Lake, Cranbrook, B.C.
Just east of Cranbrook you will find Peckhams Lake. This lake, is not only full of trout, but is also one of two lakes in Norbury Lake Provincial Park that has camping, picnic tables and hiking trails.
Edith Lake, Kamloops, B.C.
25 minutes west of Kamloops off Highway 5A is Edith Lake. The lake is stocked year round with Kamloops Rainbow and Brook Trout. The lake also features camping, picnic tables and boat launches.
Waterloo Eddy Regional Park, Castlegar, B.C.
One of the best fishing spots you'll find on the Columbia River is Waterloo Eddy Regional Park. This fishing hot spot sits on the east side of the river just a few kilometres south of Castlegar. A popular scene for the locals, it offers a number of other activities from boating, picnicking, swimming and hiking.
Hidden Lake, Salmon Arm, B.C.
Only 30 minutes from Salmon Arm is Hidden Lake.The perfect place for year-round fishing, this lake full of Rainbow Trout just waiting to reeled in. This fishing hole also provides campsites and a boat launch.
Niskonlith Lake Provincial Park, Chase, B.C.
A popular popular place for fishing near Chase, B.C, is Niskonlith Lake. Brimming with kokanee and rainbow trout, this fishing location will not disappoint.
Regardless of which fishing hole you end up at, they all have something special to offer. Just be sure you have the proper gear, fishing licenses and a camera for proof of the one that got away.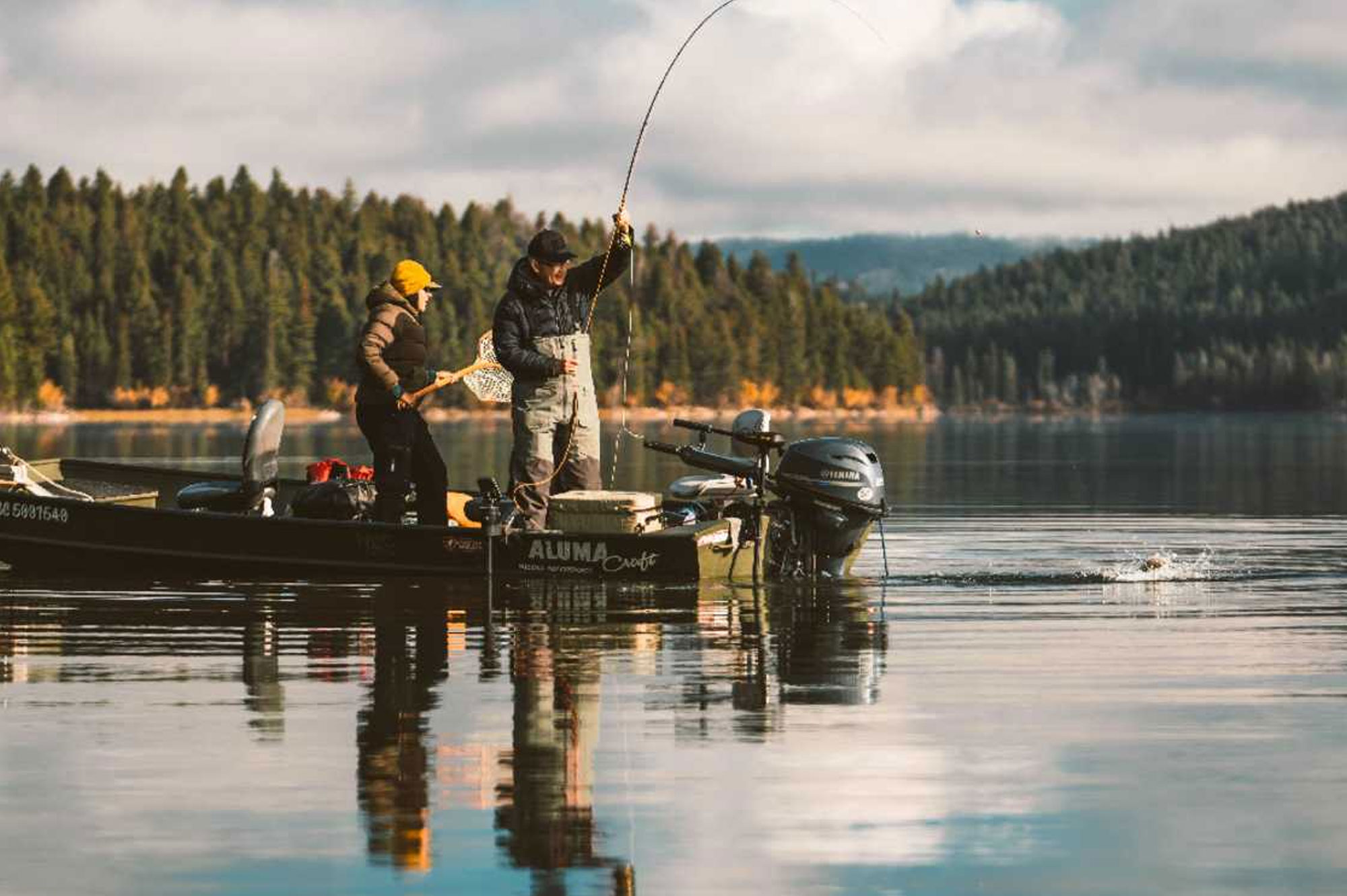 VISION STATEMENT
To provide the best customer experience through innovation and consistent adaptation; to develop quality, environmentally-friendly homes while positively impacting our communities through supporting and giving back locally, one home at a time.
Locations
Salmon Arm, BC
1190 51 Street NE
Salmon Arm, BC
250-833-4728
Kamloops, BC
7510 Dallas Drive
Kamloops, BC
250-573-2278
Cranbrook, BC
2232 Cranbrook Street N.
Cranbrook, BC
250-489-1230
Castlegar, BC
4430 Minto Road,
Castlegar, BC
250-365-2121