Eagle Homes - From Start to Finish
Eagle Homes - From Start to Finish
Posted on Wednesday, November 21st, 2012
What exactly does "From Start to Finish" mean? It means new modern equipment, a qualified and experienced build team, a vast network of contractors and professional sales and management staff, all dedicated to your project. Our transport division will deliver your new home using new air-ride transport trucks to ensure a smooth and controlled ride while our build team constructs the basement and foundation and prepares the site for installation. Then our knowledgeable and experienced foremen will coordinate the required contractors to install your new home. Upon completion you'll be toured through your new home by your sales associate.
Relax and enjoy the process, let the Eagle Homes Team handle everything "From Start to Finish."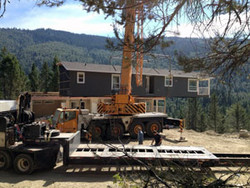 Eagle Homes
At Eagle Homes, each and every one of our homes are building code compliant as required by local and provincial housing authorities. We produce high quality, affordable manufactured homes built by a team of experts in a climate-controlled area. Find us in Salmon Arm, Kamloops, Cranbrook and Castlegar.
Locations
Salmon Arm, BC
1190 51 Street NE
Salmon Arm, BC
250-833-4728
Kamloops, BC
7510 Dallas Drive
Kamloops, BC
250-573-2278
Cranbrook, BC
2232 Cranbrook Street N.
Cranbrook, BC
250-489-1230
Castlegar, BC
4430 Minto Road,
Castlegar, BC
250-365-2121