Posted on Friday, February 1st, 2019
Downsizing. It can seem like a daunting venture, but it doesn't have to be. In fact, moving into a smaller home can be great for both your mental health and your wallet. Less square footage means less room for clutter and usually lower utility bills. We've put together some tips in case you're still on the fence:


Size Matters
Our floorplans range from about 600 sq ft - 1400 sq ft. By comparison, a lot of apartments are only 500 sq ft. This means that, while you may be downsizing, your home can still accommodate larger furniture. Downsizing doesn't have to mean sacrifice.


Eliminate Duplicates
Do you really need three can openers? Probably not. If you're not using it, don't store it. The kitchen is a great place to start purging.


One Step at a Time
Don't bite off more than you can chew. You don't need to tackle the whole house in one go. It can be both emotional and physically tiring, so try taking on one room at a time.


Be Transparent
Clear boxes for storage are great because you can see through them without having to open them. It also helps to use boxes that stack well.


One in, One out
When it comes to things like books and shoes, it can be easy to amass a large collection. If your collection is starting to get out of hand, try instituting the one in, one out rule. For every one you keep, you donate or throw one out. 
Still not sure if it's the right move for you? We'd be happy to help you find a floorplan that works for your needs just hit up the
contact
page and get in touch with us.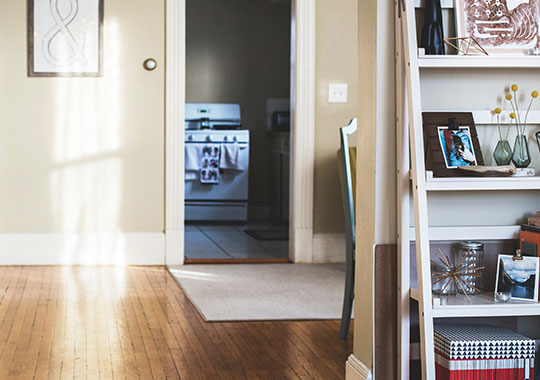 VISION STATEMENT
To provide the best customer experience through innovation and consistent adaptation; to develop quality, environmentally-friendly homes while positively impacting our communities through supporting and giving back locally, one home at a time.
Locations
Salmon Arm, BC
1190 51 Street NE
Salmon Arm, BC
250-833-4728
Kamloops, BC
7510 Dallas Drive
Kamloops, BC
250-573-2278
Cranbrook, BC
2232 Cranbrook Street N.
Cranbrook, BC
250-489-1230
Castlegar, BC
4430 Minto Road,
Castlegar, BC
250-365-2121